Trade Accelerator Program (TAP) Info Session - Fall 2020
The Ottawa Board of Trade in partnership with the World Trade Centre Toronto is hosting a free information session on Canada's Trade Accelerator Program (TAP) on Thursday, September 17th at 11:30 a.m.
TAP is an award-winning program designed to help small and medium-sized enterprises gain knowledge and the necessary network of contacts to unleash their export potential. Through a series of in-depth workshop sessions with leading trade and industry experts, SME owners and executives learn to overcome export barriers and reach new markets faster.
The next cohort of the program in Ottawa will be on November 3-4, 2020. Join us for this free webinar to learn more about the program benefits and format.
I would highly recommend TAP for smaller medium sized business considering exporting. The program helped us kick start our overseas program, taught us about issues we would not have considered, probably helped us to avoid making some mistakes, and introduced us to experts we can work with to solve problems and help us along the way. – STACS DNA
Some notable stats from over 940 graduate companies since the Trade Accelerator Program's inception in 2015: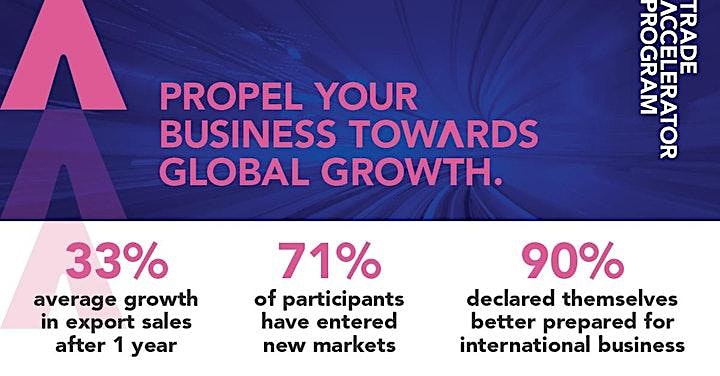 Date and Time
Thursday Sep 17, 2020
11:30 AM - 12:30 AM EDT